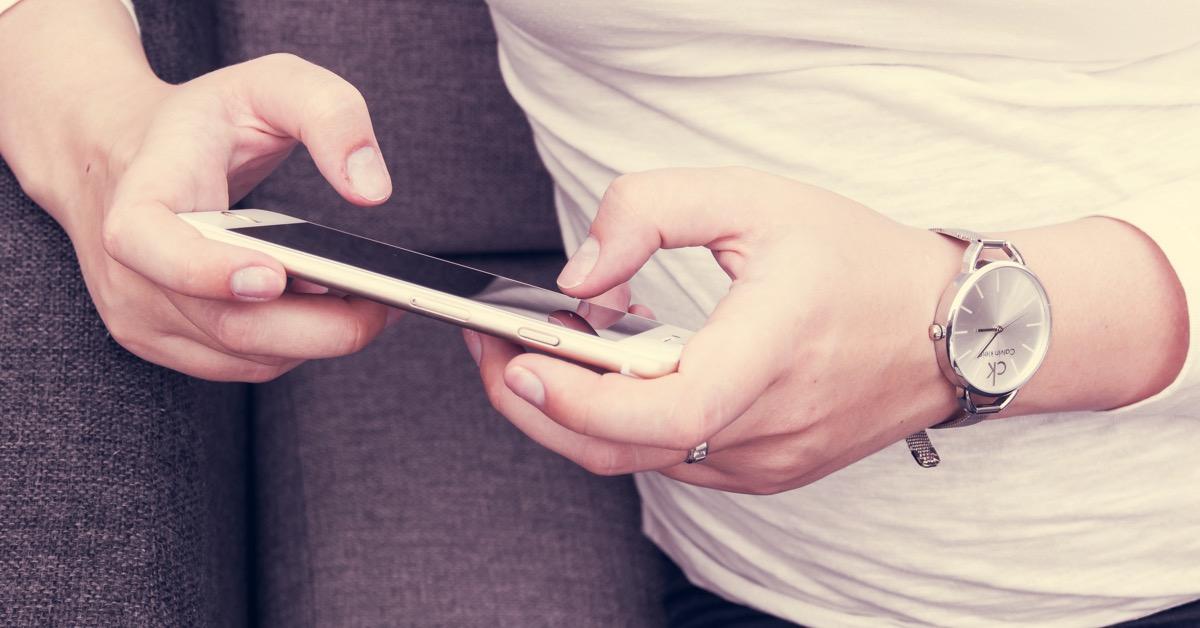 Find Love on the Soudfa App
By Soudfa's blog team
By now you are probably aware that Soudfa's specialty is connecting single arabs and muslims all over the world. Thousands of men and women have already found their special someone on Soudfa. But how does it really work? And how do you start using it? Keep reading and get a great start to the Soudfa App!
That's how it works
Create a profile. It's fast and easy to create a profile and add an image. Select 6 of your most flattering images and add them to your profile. Write a description about yourself, and choose how large a radius to search within, then it's just about starting to interact with the chosen one.
Find out what you want
Before you begin, make sure you know what you really want out of it. Be honest: Do you hope to find the big love or just someone you can kill some time with? Think about it before you write your profile and begin getting involved with someone. And when you start to chat with someone, be sure to see them in context with your goal: Are they really what you're looking for?
Choose the right profile picture
When you make your profile, choose a good profile picture as your first picture. The first picture is super important! Soudfa is highly picture driven, and the members will judge you on your first picture in less than 2 seconds! So choose carefully:
Do not choose bad, blurry images and tacky selfies. One must see you - and you have to look approachable and welcoming.

Do not use a group photo! You must be the ONLY person on your first picture, otherwise the members must guess which one is you in the picture!

Also, avoid using pictures where you are with someone else - it raises more questions than answers (it's your ex-boyfriend/girlfriend? Your brother/sister?)

Choose images that shows your personality, preferences and different sides of you.
Write a good description
It is not everyone who writes a description, but make it and use the description to your advantage! Write something funny or something that shows your personality - a few fun facts, a quote, a few interests, something an interested member can use to start a conversation with. Remember to proof read the description before you publish it – bad spelling can really scare many interested members away.
Start to write
Have you found a match? So. Now is the time you need to start writing to that member. Your messages should be straight forward, but without being bland - keep in mind that you would like start a conversation. A "hello" or "how are you" is quite traditional - try instead something funny or his/her image or profile to comment on. Ask a silly (but not TOO silly) question and do not be afraid to get a little personal. Keep the conversation light and fun, and there is greater probability that your match would want to talk further.
You can choose to set notifications on Soudfa. This means you'll get notifications when you receive message from a member. If you use it, you can reply right away, while your match is online, and it certainly has the advantage that the conversation and the whole process towards finding the one can be speeded up a bit.
The unwritten rules on Soudfa
Do not be afraid to show interest in a member! You will not find him/her again if you miss him/her.

Be aware of dependency. It can be extremely addictive to swipe through profiles on Soudfa app match, but it should be fun with a purpose - not just something you do to kill time.

If someone has been rude, has send you offending messages or if anyone has used false or misleading pictures, it's ok to politely shorten the interaction. Do not feel bad about blocking this member because they have harassed you.

Have fun! Soudfa should not be a source of frustration or anger - if you are offended by someone that you think breaks our rules, please let us know by contacting the administration through the Soudfa App.
Meeting for the first time
After writing together through a period of time via Soudfa and you see your relationship is working, you should both be ready to meet each other in public and take the next step in the relationship. But first you should know him/her very well before meeting. Do not make it too complicated. Keep it simple - take a walk or drink a cup of coffee.
ALWAYS date safely. Meet him/her in a public place, and remember to inform your family or friends about where and when to meet your match stranger. You can also take some friends with you the first time. He/she is still just a stranger you've met online, so take the proper security measures to ensure that it does not end up wrong.